MedicAlert – Making brain injury more visible
Brain Injury Canada has partnered with MedicAlert to bring support and visibility to individuals living with acquired brain injury (ABI).
Brain Injury Canada is proud to partner with MedicAlert, the largest membership-based charity in Canada and the leading provider of emergency medical information services. The partnership will support Brain Injury Canada's mission to enhance the quality of life of individuals and families/caregivers living with brain injury.
Due to the invisible nature of brain injury, symptoms such as slowness to act, lack of impulse control, failure to respond to directions or communication challenges are often behavior that is misinterpreted as defiance. With MedicAlert protection, there's an effective way to more easily identify brain injury survivors and ensure that they receive an appropriate response and support and raise awareness about brain injury throughout the police services, emergency response and criminal justice system.
If you or your loved one is in an emergency situation, it may not be possible to communicate effectively with emergency responders. The MedicAlert and Brain Injury Canada partnership is designed to empower emergency responders and police to provide you or your loved one with timely and customized care. Here's how:
Our medically-trained professionals review your medical record. We help ensure emergency responders and healthcare professionals have the right information to care for you
Engraved using globally-accepted terminology. Standardized medical terminology on your ID is preferred by emergency responders and health professionals
Comprehensive medical profile on file. A medical ID alone can't convey your full medical history. Only MedicAlert enables emergency responders to access your detailed medical profile
24/7 Emergency Hotline with live agents. A live agent, not an automated service, answers your call within an average of 5 seconds
Family notification service. Only MedicAlert notifies your loved ones of your situation and location in an emergency
The most trusted protection. MedicAlert is the most trusted medical ID service among emergency responders
For only $60, brain injury survivors will receive*:
One year of MedicAlert service,
FREE MedicAlert ID
FREE shipping
FREE registration
Sign up today using offer code BIC2018N to receive this special offer.
CALL: (1-866) 696-0272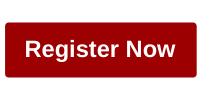 For those individuals who have financial challenges, please call (1-800) 668-1507 to learn more about MedicAlert's Membership Assistance charitable program.
We understand that not all Canadians can afford MedicAlert protection. We do not want to turn anyone away from our lifesaving service, so our Financial Assistance program provides partial or full financial assistance for MedicAlert IDs and service plans for eligible applicants.
*Free $39 ID or $39 off any ID. Free standard shipping only. Offer valid for new subscriber sign-ups only. Cannot be combined with other offers, some exceptions apply. A National Registered Charity 10686 3293 RR0001.