The Brain Injury Canada Board of Directors is accountable for competent, conscientious and effective management of the organization, as well as responsible for governing the affairs of the organization within relevant legislation and regulations.
Mario Longo – Chair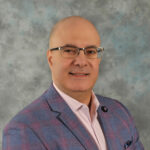 Mario brings more than 15 years work experience with top public-sector healthcare and private-sector organizations where he has leading strategic communications, complex projects, and vital change initiatives.  Some of Mario's work included designing programs that highlighted the ground-breaking research at one Toronto's largest academic research hospital, developing issues management plans for various ministries and supporting government policies.
Mario's commitment to community service is reflected in his leadership roles as a past board member of The Columbus Centre and as past Secretary/Treasurer of the Board at Flemingdon Community Health Centre. He holds an Executive MBA in Health Administration from the University of Colorado, degrees from both Ryerson and Lakehead University and a certificate in corporate communications from Seneca College.
Kristen Bailey – Vice chair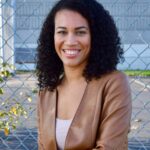 Kristen Bailey was inspired to pursue a career in Speech-Language Pathology (SLP) after her grandfather suffered a devastating stroke that left him with persistent communication and swallowing impairments. Kristen holds a BA in Psychology from McGill University and a MHSc in Speech Language Pathology from the University of Toronto. She currently works as an SLP in British Columbia with both children and adults with acquired brain injury (ABI), and is a passionate advocate for people living with ABI and their caregivers. With a dedicated interest in research and motivation to contribute to best practices, Kristen has published a systematic review paper on apraxia of speech in post-stroke patients. Additionally, she was invited to participate as an expert External Reviewer of the 2019 update of the Rehabilitation and Recovery module of the Canadian Stroke Best Practices Recommendations. As a member of the Board of Directors of Brain Injury Canada, Kristen is excited to bring her clinical expertise in pediatric and adult ABI, strong networking, social media, and communication skills, and experience in knowledge dissemination and advocacy for people with brain injury.
Heather Watkins – Secretary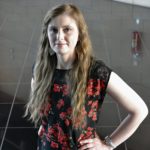 Heather Watkins has been working as Neuropsychiatric Epidemiologist and Research Coordinator at the Centre for Neuropsychiatric Sciences (CNS) in St. John's, NL, since January 2010. Heather has completed a Bachelor of Science (Honours) in Biochemistry-Nutrition and Minor in French from Memorial University of Newfoundland (2007) and went on to pursue and complete a Post Graduate Diploma in Clinical Epidemiology from Memorial shortly thereafter (2012). Heather is currently completing a Masters degree in Epidemiology from the University of London via the school of London School of Hygiene and Tropical Medicine and hopes to graduate in the year 2020.
Heather has experienced brain injury, both personally and in loved ones, and has dedicated her life to improving outcomes for brain injury survivors based on these experiences. Heather has a passion and thirst for knowledge, particularly as they relate to brain injuries of diverse causes. Since working for CNS, her research interests and experience have been heavily relating to Autism and Traumatic Brain Injury, but also other aspects of the discipline of Neuropsychiatry itself.
Heather has been a long time volunteer with the Neuropsychiatric Patients' Association of Newfoundland and Labrador since 2010 and has helped out in many areas of the organization, including Advocacy, Administration, Fundraising, Board, Research, Human Resources and anywhere else she may be needed. She brings, not only her research skills, community and personal experiences to her new role with Brain Injury Canada, but also a deep passion for the cause and looks forward to making a real difference to the brain injury community across Canada in the coming weeks and months.
James Cohen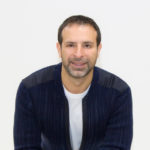 Since entering the field of delivering care to individuals with ABI and seniors living with dementia, James Cohen has held executive level administrative, operational and strategic positions within the industry. Most recently he co-founded Mavencare – which is a healthcare technology company who delivers care to those wishing to live in the community.
He has personal experience with a childhood friend who has ABI and thus the link to ABI is significant both from a personal and professional perspective.
James is eager to bring his network of contacts and his experiences in operating a technology based healthcare company dedicated to caring for those living with ABI and vulnerable seniors and a provincially accredited college which focuses on ABI training among other
teachings. Education is a huge component lacking in the industry and James can use his experiences to help make inroads to improve outcomes for those with ABI.
James brings his entrepreneurial spirit, strong finance background, fundraising initiatives and advocacy for those with ABI.
Tamiko (Tami) Hynes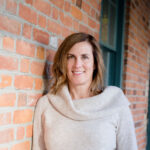 Tamiko (Tami) Hynes brings strong business acumen and extensive experience in strategic planning, organizational effectiveness and governance to the organizations she works with.  In her role as the Optometry Examining Board of Canada's (OEBC) chief executive officer, Tami, transformed the national certification body.  For almost nine years, she implemented the corporation's strategic growth plan, resulting in an evolution to world-class standardized assessments with profession-entry exams using innovative simulation models.
Resourceful, courageous and empowering are words used to describe Tami's leadership style throughout her 25-year career in health profession regulation, education and banking.  She is known for her ability to build consultative relationships, navigate ambiguity and problem solve.
During her career, she delivered progressive change and results through effective program and project management and research.  Tami holds a BCommand a MBA from Memorial University where she is a fellow of the School of Graduate Studies.  She is the co-author of strategic management case studies used in higher education such as Western University's Ivey School of Business.
As an active mother of a teen-age son, Tami works out regularly and enjoys a healthy lifestyle.   For good reason.  Brain injury is an event that strikes close to home.  Her family has a history of brain aneurysm, most recently taking the life of her beloved 43-year-old cousin.
Tami is passionate about acquired brain injury and committed to supporting BIC in taking its leadership role as the national education and advocacy voice in Canada.
Pia Lindemann Kristensen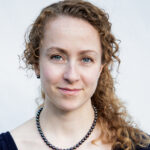 Pia has strong public policy, analytic, and communications skills, along with a sincere interest in health. She has worked to advance health policy at the grassroots, provincial, national, and multinational levels.
Some of the skills Pia brings to Brain Injury Canada include experience with strategic planning, management consulting, communications, government relations as well as board and committee work. She also brings the desire to work towards enhancing the quality of life of individuals and families/caregivers living with brain injury in Canada.
Pia currently works as a consultant with SantisHealth, where she conducts strategic planning, research and policy analysis, communications, and public relations.
Prior to joining Santis, Pia worked at the Danish Embassy in Ottawa where she was responsible for analyzing Canadian health care to inform Danish government policy and to facilitate collaboration between Canada and Denmark. She was also in charge of communications, public diplomacy, and finances.
Pia has also worked in Geneva, Switzerland where she analyzed health policies at several United Nations fora and produced background papers and briefing notes, and developed recommendations for the Danish Government.
Xavier Linker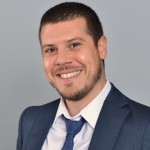 Xavier brings 15 years work experience in business development in the life sciences industry. Scientist by training, thanks to his graduation from the Toulouse National Institute of Applied Sciences (France) with a Master of Science in Biochemistry Engineering, Xavier then completed his training with a Specialized Master's degree in Biotechnology Management from the Toulouse Business School. Xavier then held leadership positions in the biotech industry, first in France, and since 2012, in Canada, before joining in 2019 McGill University, and more specifically the Healthy Brains, Healthy Lives initiative as an Associate Director, Business Development. Since then, Xavier got the opportunity to support projects in the field of brain injury and get familiar with its related issues. As a member of the Board of Directors, Xavier is glad to help Brain Injury Canada develop its network of partners in Canada.
John McGowan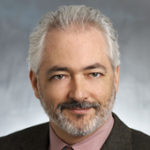 John is a lawyer by training, and practiced in the area of Employment Law at one of the large downtown Toronto firms. He had a stroke in 2012, and because of the residual effects he has been on long term disability since 2013. John is a director of the Regent Park School of Music, an organization established to provide access to group and individual music lessons for at-risk youth in various Toronto neighbourhoods. He previously served as Secretary to the RPSM Board, and is a member of the Governance Committee.
John is also Co-Chair of the Toronto Chapter of Stroke Recovery Canada (SRC), which exists under the auspices of March of Dimes Canada. SRC provides peer support for stroke victims and their families and caregivers through monthly meetings and outings. John has also received training to provide peer support for the Brain Injury Society of Toronto, and will shortly begin providing peer support for BIST.
In his spare time, John plays bass for The Tantrums, who provide their services free to charities at various functions across Toronto. Everybody in the band sings except John. Even his mother thinks that's a good thing.
Annette Simms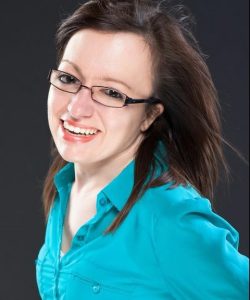 As an Accessibility Counsellor at Mohawk College, Annette brings a strong skillset around advocacy, education and accommodation to Brain Injury Canada. Motivated by her own lived experience of brain injury, Annette completed her Bachelor of Science in Psychology at Carleton University and Masters of Applied Disability Studies at Brock University, with the ultimate goal of helping others. Following roles ranging from direct support to administration in non-profit, charity, government, health care and post-secondary settings, Annette continues to make a difference in the brain injury world through both volunteer and teaching ventures.
As a volunteer since 2015, Annette continues to support the Neurosurgery Department at the Hospital for Sick Children through live workshops on neurosurgical transition from the paediatric to adult health care system.
She also brought her knowledge of transition and accommodation to her previous faculty role, where she supported students across the spectrum of disability, applying the Universal Design for Learning in her teachings with a multi-sensory approach to the delivery of content. With passions centred around disability identity, mental health, and navigation of the Social/Medical Model of disability, Annette is excited to join Brain Injury Canada in their Vision for a better quality of life for all people affected by acquired brain injury in Canada.
Graham Todd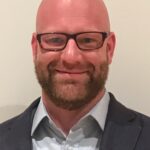 Although he says it is almost impossible to tell now, he has actually only been in Canada since 1999 when he immigrated from the UK. He has been lucky enough to travel the world with work in the hospitality industry before settling with his wife, Anita and 2 girls, Charlie and Mia, in Winnipeg.
His interest in Brain Injury within Canada is based on his own struggles with concussion through years of playing rugby as well as other pursuits. Navigating the healthcare system, getting advice and support was almost as difficult as the symptoms themselves. He wants to use the skills he has learned and utilized in his own businesses and professional career to assist those struggling with their Healthcare concerns as well as educate and advocate for those at risk. Through his company, he already coaches and mentors youth in sports, as well discuss with medical practitioners, parents, teachers and other coaches some of the areas under BIC scope of expertise and is excited to be closer to the source of information and resources.
He looks forward to contributing to a valuable team to help and assist all that need it.